We Are Concerned That Quality Care May Be At Risk At Fort Hudson Nursing Center
WHO WE ARE
In case you haven't met us — we are the staff who take care of your loved ones at Fort Hudson Nursing Center. We dedicate our lives to providing care and comfort to nursing home residents. Quality resident care is our top priority. We give our all, and then more!
WE'RE CONCERNED!
Fort Hudson has performed poorly on certain quality measures available from the Centers for Medicare and Medicaid Services (CMS).1 We think that's related to the fact that workers are paid low wages, are offered unaffordable health benefits and are subject to the unrelenting practice of being mandated to work more than scheduled hours. That makes it difficult to retain even the most dedicated caregivers. To that point, according to employee rosters, since July 2013, there has been a steady decrease in full-time positions and greater utilization of per diem staff.2 We're uneasy about that, because frail and elderly residents count on continuity of care, which is best delivered by full-time staff, who know their residents and are trusted by their residents (and their loved ones, like you).
THERE ARE SOLUTIONS!
We believe this situation can and MUST be improved. An important study by the highly regarded Paraprofessional Healthcare Institute (PHI)3 reports that "better wages for nursing assistants are essential to attracting and retaining sufficient numbers of skilled workers to ensure quality person-centered care for nursing home residents."
Here are some CMS quality care ratings4 for long-stay residents that concern us because Fort Hudson underperforms state and national averages:
Residents experiencing one or more falls with major injury. (lower %=better): 4.3%-Fort Hudson, 2.8%-state average, 3.4%-nat'l average.
Residents whose ability to move independently worsened. (lower %=better) 26.3%-Fort Hudson, 16.7%-state average, 18.3%-nat'l average.
Residents whose need for help with daily activities has increased. (lower %=better) 23.0%-Fort Hudson, 13.8%-state average, 15.1%-nat'l average.
Health Inspections4:
Fort Hudson received a "much below average" health inspection rating of 1 star. Fort Hudson's last standard health inspection was on September 5, 2017, during which it received 11 health deficiencies. This high number marks a departure from the facility's performance in the two previous inspection cycles: on May 25, 2016 Fort Hudson received five health deficiencies; on March 26, 2015 it received three. The average number of health deficiency citations in NY state is 4.6.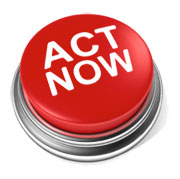 Call Fort Hudson CEO, Andy Cruikshank At 518-747-2811
Currently, we are negotiating a contract with the nursing home administration — our recommendations and outcry have fallen on deaf ears. Fort Hudson Nursing Center can no longer delay settling our contract while quality care is at risk.
Tell Him To Agree To A Fair Contract That Will Improve Continuity Of Care And Enrich The Overall Quality Of Care That Our Loved Ones Deserve!
Please Help Us Stand Up For
Quality Care!

Look for us here:
1199seiu.org
518.396.2300
1Fort Hudson Nursing Center CMS Nursing Home Compare profile as of January 5, 2018: Link Here
2Fort Hudson Nursing Center rosters of 1199SEIU bargaining unit employees for 2013 through 2016, on file with 1199SEIU United Healthcare Workers East
3Link Here
4Fort Hudson CMS Health Inspection Detail as of January 26, 2018: Link Here